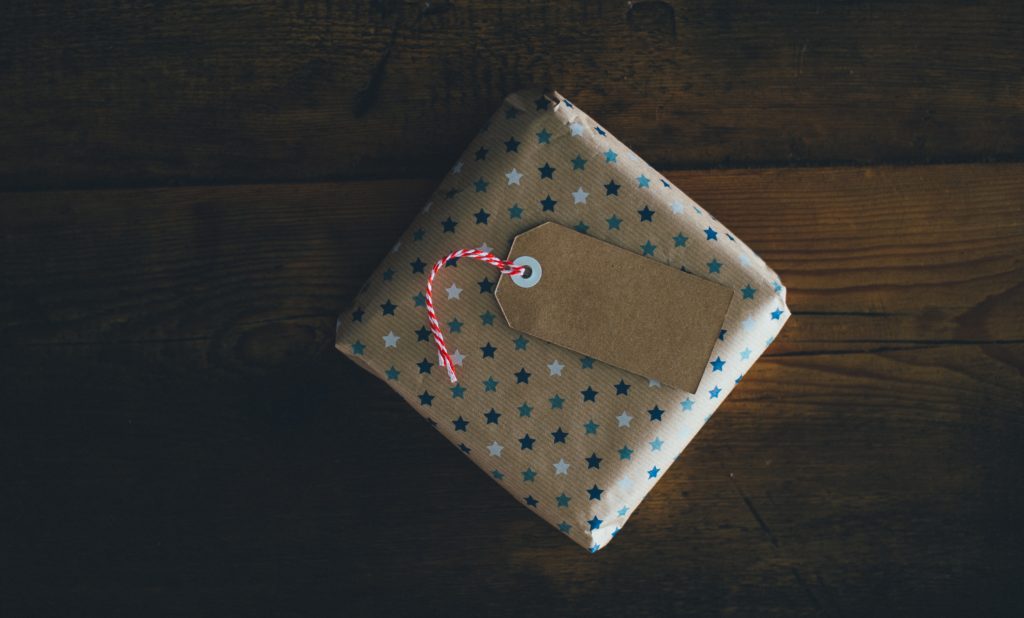 I named this post after a song by the same name by C + C Music Factory.  I heard it for the first time on Seattle's 101.5 KPLZ, back when I was a pimply seventh grader at Albert Einstein Middle School with braces and a hearing aid.
In retrospect, I should've looked up the lyrics to "Things That Make You Go Hmmm" before I named a blog post after it.  I could only remember the chorus:
Things that make you go hmm.
Things that make you go hmm.
Things that make you go hmm hmm hmm.  
Suffice it to say, after consulting Google about the rest of the lyrics, I changed the title to "My Favorite Things," which is as lame and unimaginative as titles go; back to my original choice.
This has nothing to do with anything, but as far as search engines go, I choose Google over Siri and Alexa any day. I have no patience for those two misfits. Alexa has an answer for everything. Everything except my questions.  I'm still mad at Siri for playing Taylor Swift instead of one of my podcasts when I was on my way home from my writing group in the rain on a Monday night and needed to be hands-free while driving. I have nothing against Taylor, by the way. It's just hard getting away from her these days.  As I write this post, Steven is serenading me with a parody of "Shake It Off" that he came up with for the dog.
I'd better reign myself in because I do have a point to make: I'm going to tell you about a few of my favorite things today.  I don't usually write this type of post.  But sometimes I get sick of my own voice and need to shake things up a bit. Also, the theme of favorite things is on my mind because I attended two "Favorite Things" parties in the last week. The first party was last weekend with my MOPS group. Each attendee brought two favorite things worth $10 each to exchange white elephant-style.  At the party Kristen hosted last night, the value was $20 per favorite thing plus a $1 item per guest, which means I left the party with two awesome gifts plus a goody bag with about seventeen-dollar items. I'm allergic to the Dollar Store so this part of the party wasn't appealing, initially.  Except the dollar items were amazing dollar items!  I came home with a glass bottle of Izze Sparkling Cranberry Orange Spice, a bag (actually two bags) of Chicka Boom Pop and Blistex chapstick to name a few. Both parties were a hoot, even for an introvert like me. If you have a chance to host or attend a Favorite Things party, I encourage you to do so.  You'll make out like a bandit.
Wether a "Favorite Things" party is in the works this holiday season, or you're in search for the perfect, yet inexpensive, Christmas gift or stocking stuffer, this post is for you. By the way, these are regular ol' links not affiliate links.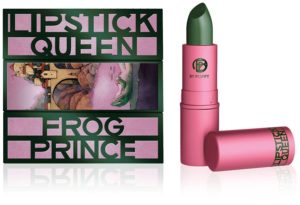 Don't let the name, or the color, of this lipstick throw you off.  I'm on my fourth tube of Frog Prince lipstick in a little over a year, and I'm not one who spends a lot of time reapplying makeup throughout the day.  Then again, I may have misplaced a tube and one tube is in my purse for when I'm out and about.  Still, liking lipstick enough to go through more than a tube in a year is remarkable for me. What I love about this particular lipstick is that it goes on as smooth as chapstick yet stains my lips for several hours.  There's more! Frog Prince lipstick actually changes color to compliment a person's unique skin tone. Think of it as sort of a mood ring for your lips.  Depending on how many coats I apply, the lipstick ranges from pale blush to fuchsia. I bought our sixteen-year-old niece a gift set of Frog Prince lipstick for her birthday. It's a better deal that route.  The gift set comes with lipstick and lipgloss, as well as blush.  The blush is worthless (in my opinion) but you're still saving money. In case you're wondering, my niece and I have similar coloring (blonde-ish and fair skin). My sister-in-law is a redhead and looks great in green and orange; I think the lipstick looks great on her, too.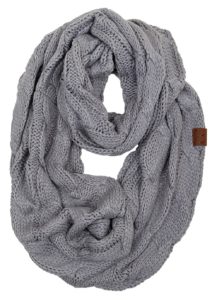 Full disclosure: I don't actually own this scarf.  But I can imagine it would be a favorite if I did. After all, I've never met a scarf I didn't like.  I own a few C.C. beanies, which I dearly love (see below). I'm certain I'd love this too.  What's not to love about a warm cable knit infinity scarf in dove gray? I'm resisting the urge to buy it for myself. I'm holding out for Christmas. Too bad Greg doesn't read my blog.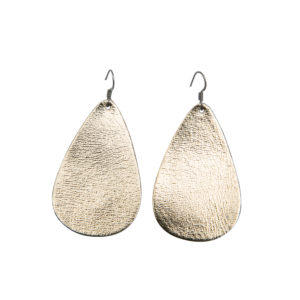 I can't stop talking about these Light As Leather earrings by Shelly Dolen. Shelly created them so women everywhere could wear big earrings "without the worry of developing wonky, stretched out earlobes." I have sensitive ears and am VERY picky about what goes into them.  These lovelies passed the test with flying colors. I've had my pair for a year or two without any trouble.  Bonus: With every pair of earrings purchased, a pair is donated to Dress For Success.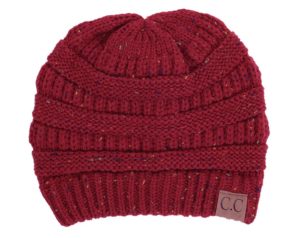 I was this close to going home with a similar C.C. beanie but with a pom-pom at the first "Favorite Things" party.  Kristin (not to be confused with Kristen) brought it as her favorite thing. But the beanie was stolen from me in true white elephant fashion.  However, in the end my misfortune worked out to my advantage. Not getting the favorite thing I hoped for led me down the rabbit hole called Amazon Prime. Amazon has hundreds and hundreds (well, maybe not hundreds) of these beanies in various colors.  I'm in love with the Burgundy confetti, though the Plane Jane side of me is pining away for a Dove Gray beanie to match the infinity scarf (above).

At first glance, a Bucky Sleep Mask is rather lame as far as favorites go.  But seriously, this is my very favorite of the favorite things.  I don't think you can put a price tag on a good night's sleep.  Here's the story: Lindsey gave me a relaxation kit, a kinda-sorta joke in college when my birthday happened to fall on the last day of finals.  I wore the sleep mask all evening on my head to be funny.  When the party was over, I thought, Why not? and proceeded to have the best night's sleep EVER.  I'm certain the angels sang me to sleep that might. You have to understand, the gift of sleep came after a lifetime of poor sleep.  For some reason, the simple act of covering my eyes helps shut down my over-anxious mind. And not because it's dark. Sleeping in a pitch-black room doesn't have the same effect on me. It's the darnedest thing. I tried giving up my sleep mask when Greg and I got married.  I didn't sleep for an entire year. I've tried MANY sleep masks in the years since my college birthday party, and the Bucky one is absolutely my favorite.  The link is to Amazon but I've found them locally at Central Market and Whole Foods.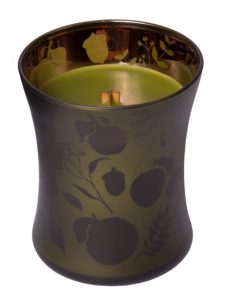 I have a love/hate relationship with candles that leans toward the hate side of things.  But my 10-year-old, Emily, looooves candles. In fact, candles are her love language; the smellier the better. There's a special place in Emily's heart for Yankee Candles but I'm not a fan. I'm glad I said yes to a Woodwick Candle when we happened upon a display at Central Market. The wick is made out of wood (hence the name); the apple-pear scent is subtle. When lit, the candle sounds like a crackling fire, which makes me very happy. I love the idea of a fire in the fireplace but not the smoky and stuffy reality. Please note, you can find this candle on Amazon for a lot less in a different jar. This is the one we have, which I found locally for about $10-$15. Apple Basket is my favorite scent. I'm also fond of Pumpkin Butter.
It's your turn. What makes you go hmm? What would you bring to a "Favorite Things" party? I'm especially interested in dollar item ideas.